As a service to all State of Vermont Employees, BGS Planning and Property Management manages contracts with multiple outside vendors for moving and hauling services. Annually, our office manages around 300 furniture and office moves, ranging anywhere from moving a single piece of furniture to moving hundreds of State Employees to another facility.
 
Before you begin
In order to provide your department with the best price through consolidation of moves, BGS Planning and Property Management asks you request a move date at least 5 business days out from submitting the request.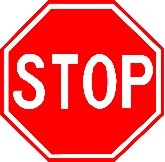 Surplus Furniture: do not fill out a move request for surplus furniture. All State Surplus items must be declared on a surplus notification form. A move request will not be required for moving these items to the Surplus warehouse in Waterbury.  For more information and a link to the Surplus Notification form, go here!
Employees in BGS Owned and Leased Buildings are required to submit move requests through the State of Vermont WIMS Engage Request Portal (Engage). If you are a new user and you have a State of Vermont email address, make sure you click "Sign in with SSO". Use the link below to go to the WIMS Engage Request Portal and select the Move or Space Request tile under General Services.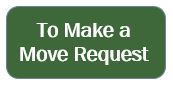 Move Process and Costs
Once you submit your Move Request, the Property Management Move Team will review your request and reach out to the requesting department if there are any questions or if approval is needed before proceeding. The Property Management Move team will select a contracted Moving and Hauling vendor and coordinate with both the vendor and the coordinators listed on the Move Request to get the items moved as requested.
For most move requests, the BGS Property Management Move team offers the following services:
On site review of the furniture to be moved.
In house and/or vendor estimates of move costs upon request.
Development and submission of RFP Bid documents and PO requests for qualifying moves.
Scheduling coordination and vendor selection.
On site coordination of moving vendors for quality control.
Vendor invoice review, approval, and submission to Agency of Administration.
Authorization Notice: All moving costs (including fit-up and packing materials) will be billed to your department. Ideally to save time you must obtain authorization for these costs from your department's appointed authority or authorized agent PRIOR to submitting the request. Requests not submitted by Appointed Authorities or Authorized Agents will be forwarded back to your department for approval before proceeding forward.
Move Cost General Rule: Most moves are billed on a time and materials basis by the contractor, not a fixed cost. To help estimate a move, consider the following: external moving and hauling contractors generally cost about $120/hour for a 2 man crew (minimum for any move) from the time they leave their warehouse to the time they return.
Example: A department in Montpelier requests 10 pieces of furniture to be moved from Waterbury to their office. Movers will be about 30 minutes on site in Waterbury and again in Montpelier, but they will likely have 2 hours additional in travel time to and from their warehouse in Chittenden County. If this move is the only move for the day, it will cost the department about $360.
Contacts: If you have any questions, please one of the following members of our team:
Thomas DeForge
802.272.2104
Thomas.DeForge@vermont.gov  
Richard Kehne
802 461-6701
Richard.Kehne@vermont.gov
Forms/links:
BGS Contract List - Moving and Hauling