---
| VTBuys  | Agencies & Departments | Supplier | 
Doing business with the State of Vermont will be easier than ever.
The State of Vermont is implementing a new electronic procurement system called "VTBuys." VTBuys will revolutionize the way the State procures commodities and services and redefine how we provide customer service and engage with you—our valued suppliers.  
Once implemented, VTBuys will become the primary platform to perform sourcing (competitive solicitations), contracting, supplier management, and procurement activities, providing modern and innovative tools. It also provides an online shopping platform for State users to purchase goods and services provided by our supplier partners. 
We are confident that many of the benefits will add value and provide more opportunities for everyone to compete.
When will it be available to me?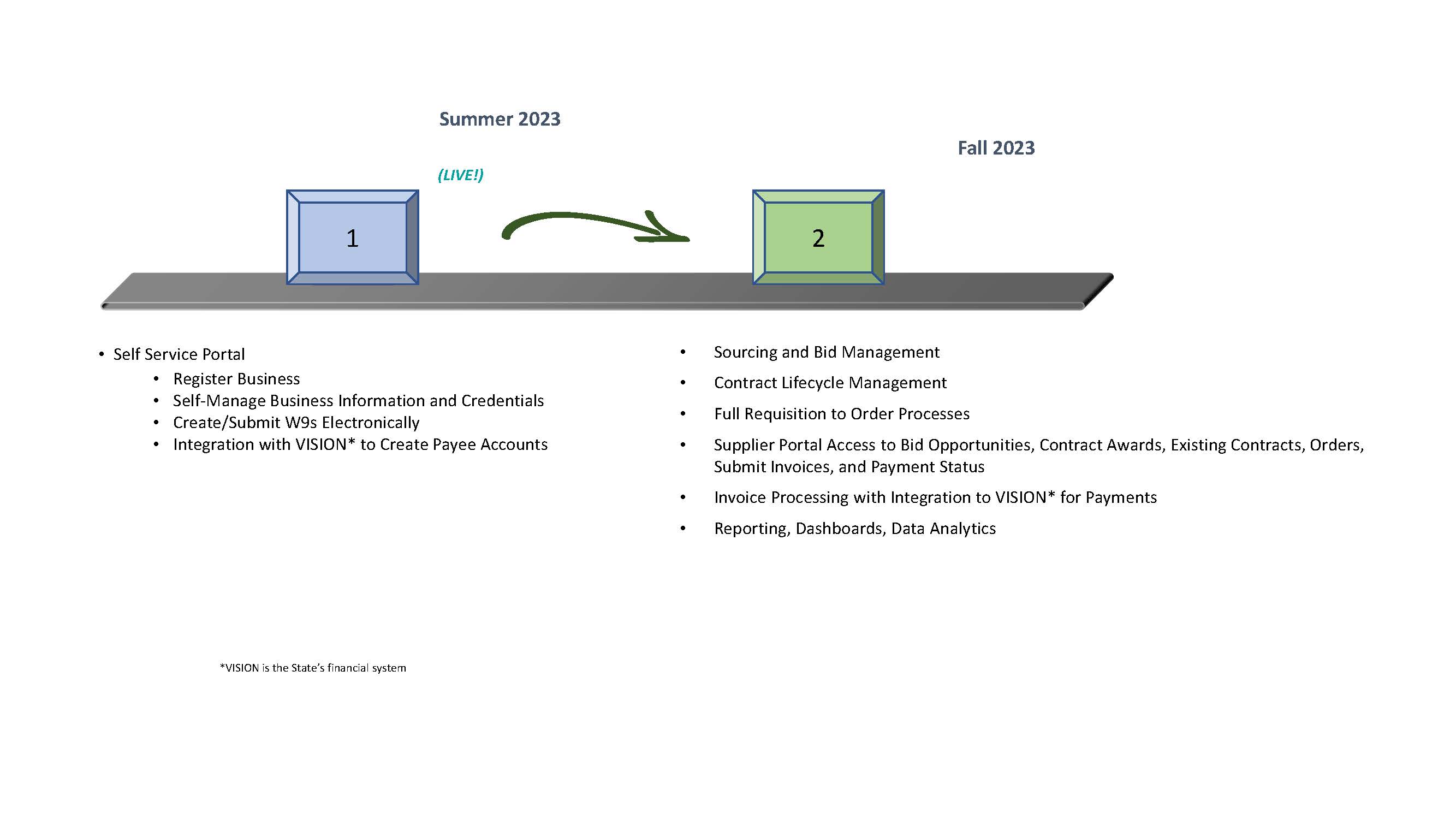 What's in it for me?
As a Supplier, you will benefit from:
Simplified self-service access.
Transition of every aspect of your interaction with the State to a digitized (computer-related) format. 
You will have a centralized place to view bid opportunities, submit your bid, upload documents, view
contract awards, track and report on spend and performance evaluation, and access invoice approval progress.
Easier way to receive orders and payments regardless of the process or method of procurement.
Electronic submission of invoices with faster processing and online access to invoice processing status.
Lower administration cost to manage orders, receipts, and invoices.
Lower barriers to compete.
Want to receive the latest update about the initiative? 
Subscribe to our newsletter! 
Questions and Feedback
Office of Purchasing and Contracting (OPC)
133 State Street, 5th Floor,
Montpelier, Vermont 05633-8000
Phone:  802.828.2211
Fax:        802.828.2222
Email: SOV.VTBuys@vermont.gov
---