Main Office
6 Baldwin Street, Room 312
Montpelier, Vermont 05633-2101
(802) 828-6974
Emergency Contact Information
24/7 Statewide Security Phone Number: (802) 828-0777
** NOTE:  The State Safety & Security Office is transitioning to a new Security and Safety Incident Reporting (SSIR) system. If you have any issues accessing the forms reach out to 802-828-0777.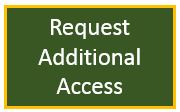 Director 
(802) 828-0777
Emergency Preparedness Coordinator
(802) 272-3438
Security Systems Supervisor
Threat Mitigation Specialist
(802) 760-9738
Strategic Direction
Our office in cooperation with all state organizations and their employees will work toward providing a safe and secure environment to work.
Guidelines to Develop Emergency Procedures: Plans, Roles, Training, and Drills
Emergency Procedures Plan - Revised 2020 orange flip chart that supercedes the 2013 yellow flip chart
Mission Statement
Our mission is to develop, coordinate, implement, and evaluate safety and security programs, in cooperation with all state organizations, in support of the State's efforts to ensure and maintain a safe and secure environment for all employees and visitors.
State Safety & Security Goals
Develop, monitor, and maintain the Area Safety and Security Plan (ASAP).
Establish and maintain communication and coordination with local and state partners, with respect to Security planning and response.
Monitor the use and effectiveness of Security resources.
Assess existing policies, procedures, and processes to identify additional needs required for a safe and secure environment for employees and visitors.
Create a vehicle through which security recommendations, complaints, and concerns are reviewed for action by the Administration.
Establish recordkeeping practices for the assessment and review of Security programs.