The State of Vermont utilizes multi-option response strategies, including ALICE and Run-Hide-Fight.  These strategies that provide employees with the knowledge and skills to ensure their survival and minimize the loss of life.  
External Links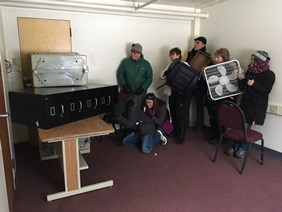 Please use this form to request a training at your state office space.
Options for Consideration - Active Shooter Event
Please Note: This video portrays graphic, sudden violence that the viewer may find disturbing or upsetting.  It is not recommended that you watch this video as a stand-alone training, but view this in conjunction with the EPP Training provided by BGS Safety & Security.  If you find this content upsetting, stop the recording.
If viewing this video causes under stress or trauma, you may want to visit the Employee Assistance Program Website or call (888) 834-2830 (toll free).  You can also contact your local Vermont Community Mental Health program for support.  Additional resources for support and education on trauma can be found at the Substance Abuse and Mental Health Services Administration (SAMHSA) Website.