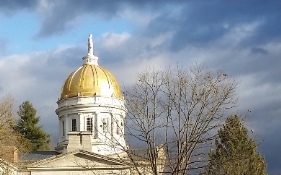 Continuity of Operations (COOP) plans are vital to the operation of state government; ensuring State Agencies and Department's primary essential functions continue to be performed during a wide range of emergencies, including localized acts of nature, accidents and technological or attack-related emergencies.  Failure to have an updated COOP plans could jeopardize future federal funding in some instances.
State Administrative Policy #0024 requires agencies and departments have an up-to-date COOP plan on file with BGS Security.  COOP plans are living documents that are constantly being updated and revised. This is an intensive process that requires understanding and knowledge of Continuity.  
All COOP plans should be signed by your Secretary/Commissioner by May 1st annually and a copy mailed to State Safety & Security - 6 Baldwin St, Montpelier, VT 05633-2101.
Continuity of Operations Links
State of Vermont Alerts