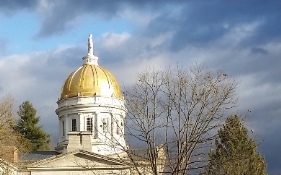 Continuity of Operations (COOP) plans are vital to the operation of state government; ensuring State Agencies and Department's primary essential functions continue to be performed during a wide range of emergencies, including localized acts of nature, accidents and technological or attack-related emergencies.  Failure to have an updated COOP plans could jeopardize future federal funding in some instances.
State Administrative Policy #0024 requires agencies and departments have an up-to-date COOP plan on file with BGS Safety & Security.  COOP plans are living documents that are constantly being updated and revised. This is an intensive process that requires understanding and knowledge of Continuity. 
BGS Safety & Security is able to provide the following trainings and workshops:
Continuity Awareness Training - all agency/department staff

Continuity Basics for Leadership and COOP Teams- Agency/Department Leadership and COOP Coordinators and Teams

Continuity Plan Development - workshops to help you in  your plan design and management. For Senior leadership and COOP planners.

Continuity Plan Management - workshop to share best practices and lessons learned to ensure a viable, executeable COOP plan.
All COOP plans should be signed by your Secretary/Commissioner by May 1st annually and a copy of the signed cover page sent to State Safety & Security - 6 Baldwin St, Montpelier, VT 05633-2101.
For COOP related matters/questions, or to request Continuity Training, please contact Kristen LaJeunesse 802-272-3438. 
In an emergency, call the 24/7 Security Officer 802-828-0777. 
Continuity of Operations Links
State of Vermont Alerts